SENIOR LIVING INVESTMENTS – PROCESS
The Cedar Investment Process
Our acquisition criteria is highly selective. Our ideal acquisition properties meet the following guidelines:
100% private pay

Located in migration path of Baby Boomers in Southern belt states from VA to GA and across to TX

Constructed 1980 or later

40-100 resident capacity, 20 to 100 residential units.

Public water, public sewer

Natural Gas or Electric HVAC equipment

Within 10 miles of a hospital

Strong local community

Selling for up to significant discount of the nationwide average sales price for the prior year.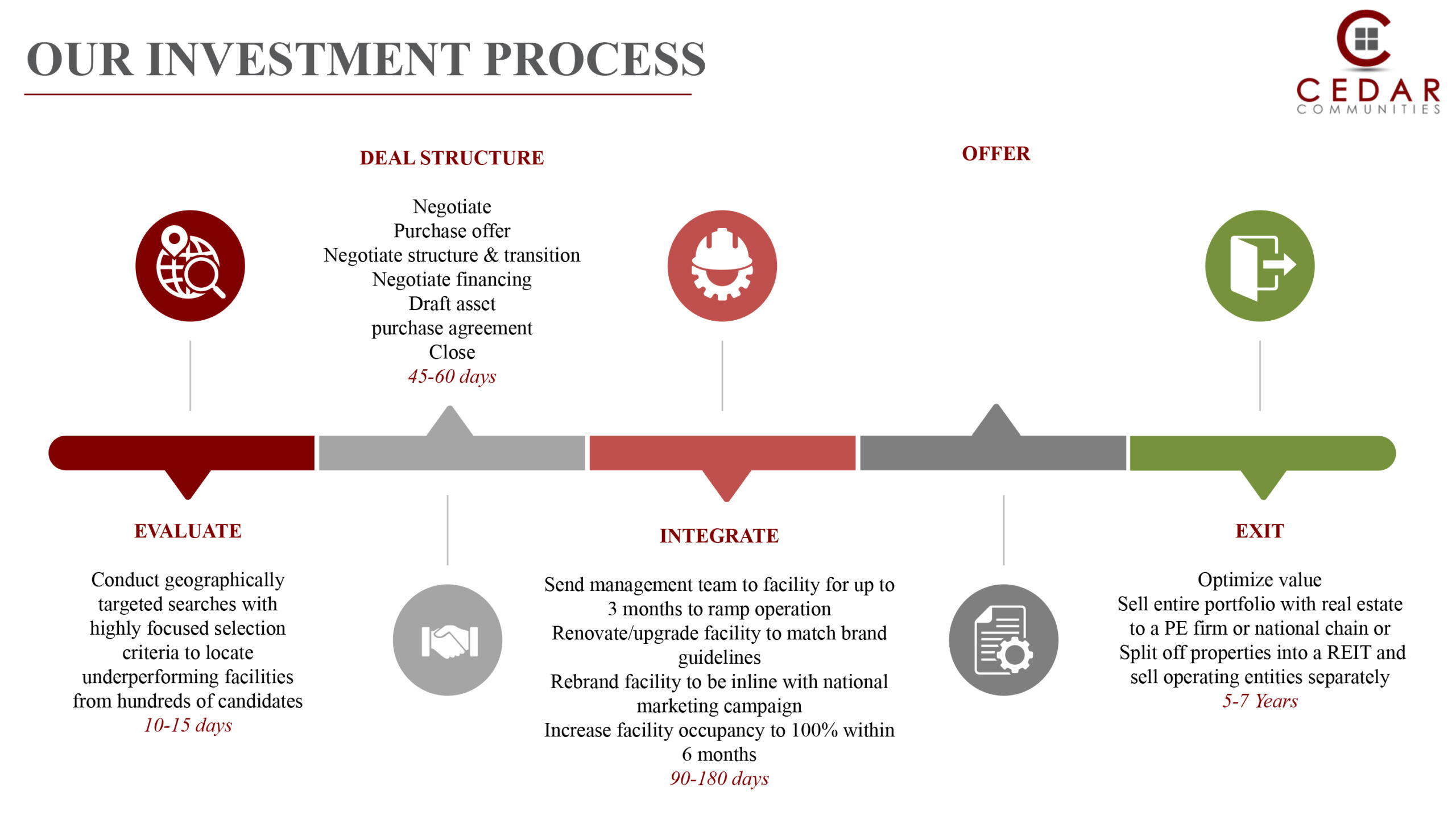 Please fill out the form below to start the conversation. We look forward to speaking with you.